Users of pressure and other environmental sensors enjoy a broad selection of models and manufacturers from which to choose. While detailed specifications of individual models are easy to come by, it often helps to understand more about the overall supplier. This blog post explains our approach to helping customers find the best part for their application.
Advantages of Servoflo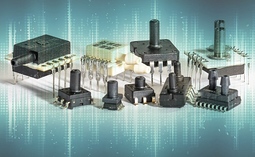 At Servoflo, we distribute a broad range of pressure sensors, mass flow sensors, humidity sensors and other types from leading manufacturers, including Fujikura, TE Connectivity, Merit Sensors, Metallux and more. Some of our suppliers have no other distribution partners here in North America, giving Servoflo customers unique access to a range of technologies. Our pressure sensor products meet measurement requirements across different price and performance points for pressure ranges from well below 2-inch water column (WC) to several thousand psi for applications in the medical, HVAC, and industrial industries. We also offer a variety of packaging options from board level to completely packaged transmitters. Similarly, our mass flow sensors, humidity sensors and other products go across the price-performance continuum to provide many choices for customers.
Individualized Customer Service
We focus on providing individual attention to meet the unique needs of our customers rather than locking them into a single family of standard products that feature unnecessary features at additional costs. At Servoflo, we proactively start with the question, "What problem are you trying to solve?". From this point, we collaboratively identify for our customers a range of potential solutions from the variety of factories we carry. We discuss with our customers various differences in performance.
Additionally, some of our suppliers provide customers with the opportunity to produce modified sensor designs that fit their specific applications in very low volumes with little to no price premium or expensive upfront investment. This level of customer service and customizing is not available from many large providers (both distributors & large manufacturers).
Greater Flexibility and Added Benefits
In many cases, pressure is not the only parameter requiring measurement. Other critical parameters that may require monitoring include mass flow, humidity, and temperature. We consider all of these factors and more when curating our product selection to offer solutions that meet a broader range of applications at competitive prices. In addition, we can provide benefits like inventory management, stocking, responsiveness, and easy access to technical support.
How We Work Compared to Other Distributors
Active versus passive selling: Most distributors carry many manufacturers, pick some random parts to put into their stock and passively wait for the right customer to come along. At Servoflo, we communicate with customers directly to proactively match the customer with a range of potential solutions from the variety of factories we carry. We discuss with our customers various differences in performance, features and price to find the best match for their application. Other distributors make the customer dig around their web site, comparing data sheets on their own and often wait to get answers from experts if those experts even exist. Our active approach gives customers a part that meets their needs quickly and accurately. There is no guessing or trying a part that may or may not fit their needs.
After a correct part has been selected, we can then provide logistical services to ensure that inventory is available for your manufacturing process. Our active approach creates a strong relationship with our customers to allow for adjustments for market changes, parts and product modification, shipping and much more.
Let us know how we can help you by giving us an old-fashioned telephone call at 781-862-9572 or use the contact us button.
Our e-books are a popular way to learn how to pick a sensor!